ENTER THE CODE "RP10" FOR FREE SHIPPING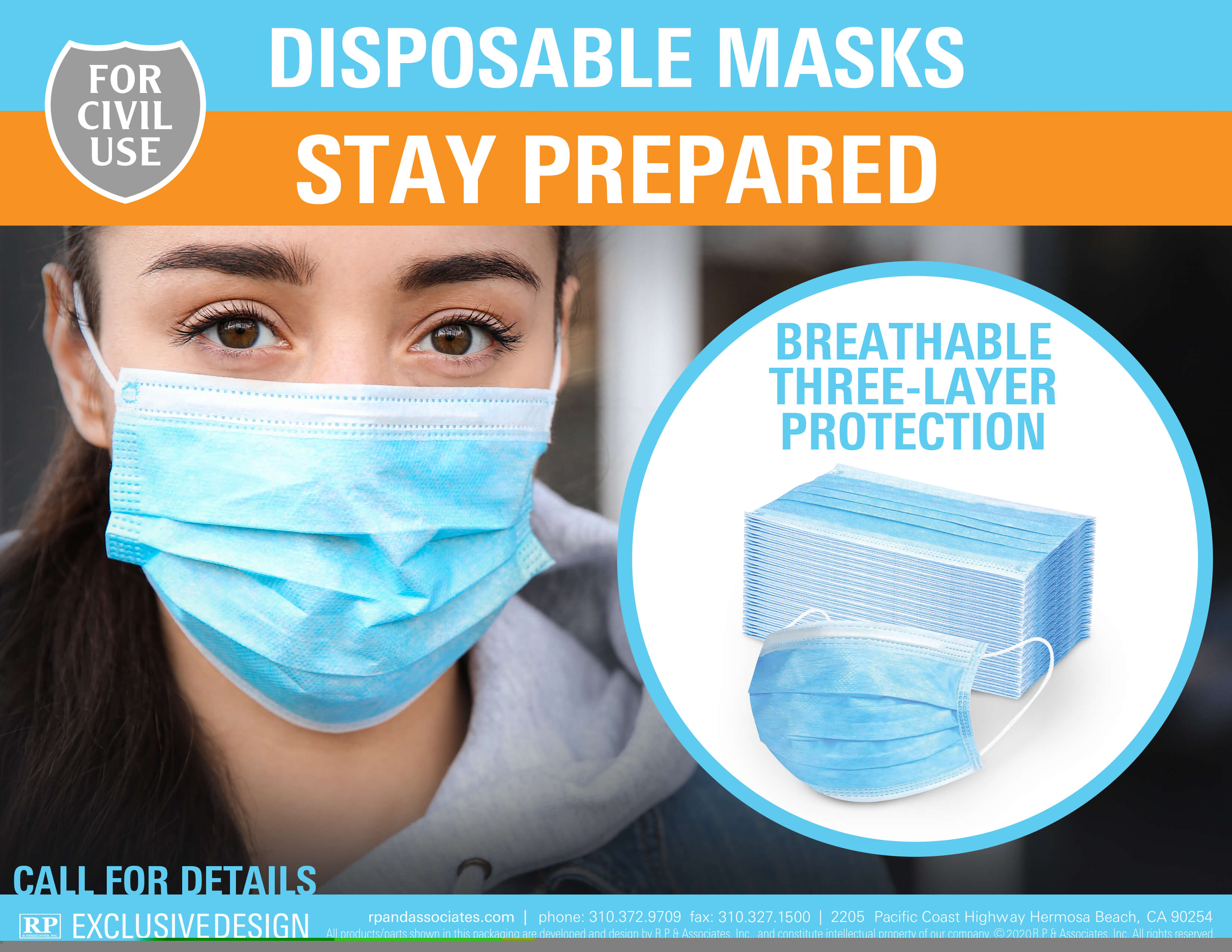 Masks for Civil Use
Our three-layer protective masks are very easy to use and will keep you protected from dust, formaldehyde, and viruses. Aside from Disposable Masks, we offer many other healthcare products such as Disposable Gloves, Goggles, Hand Sanitizers, Wet Wipes and many more which you can see by clicking on our Healthcare menu item.
Customizable 3-Ply Face Masks
Aside from the standard 3-Ply Face Masks we also have 3-Ply Face Masks available which are fully customizable and are perfect for raising your brand's awareness while protecting your employees.
MORE UNIQUE & POPULAR PRODUCTS: