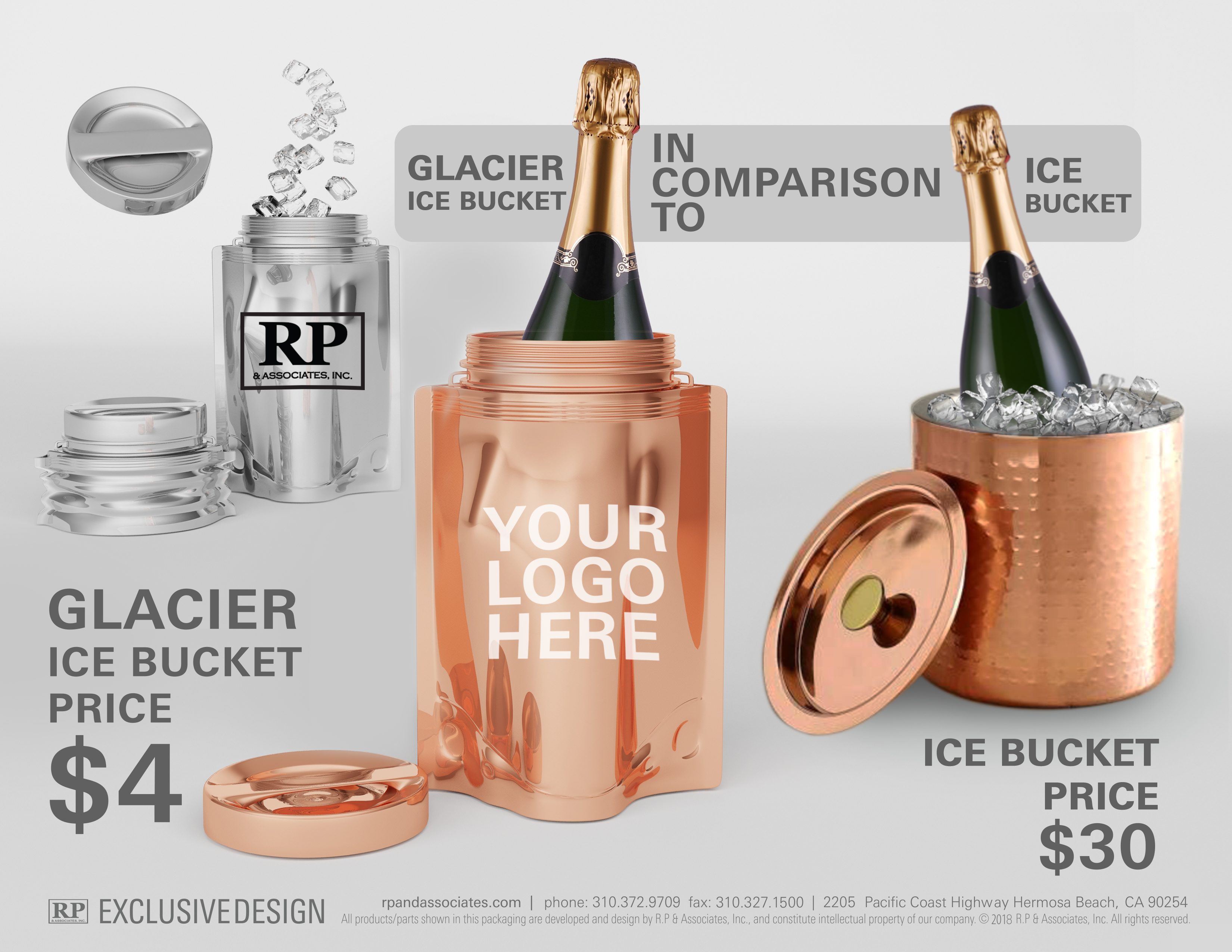 Description
Our brand new Collapsible Ice Buckets are just what you need to keep you chill during the upcoming summer! Instead of spending $30 or $40 on copper ice buckets, you can get the Collapsible Ice Buckets for just $4. They're easy to use and are even better for raising your brand awareness while customers are chilling their favorite beverage on the way to the beach, party, camping or just for every day use.
Popular Customizations
Artwork - Custom branding to promote your brand and marketing program.
Style - Customize the size and shape to match your brands needs.
Lid - Customize the top for additional marketing opportunities or to integrate a straw, pressure release valve, small cup, etc.
Handle/Lanyard - Integrate a custom handle or lanyard into the bag or cap for easy carrying.
Spigot / Dispenser - Add a spigot or dispenser and the Glacier Bag can be used as a space saving beverage dispenser.
MORE UNIQUE & POPULAR PRODUCTS: