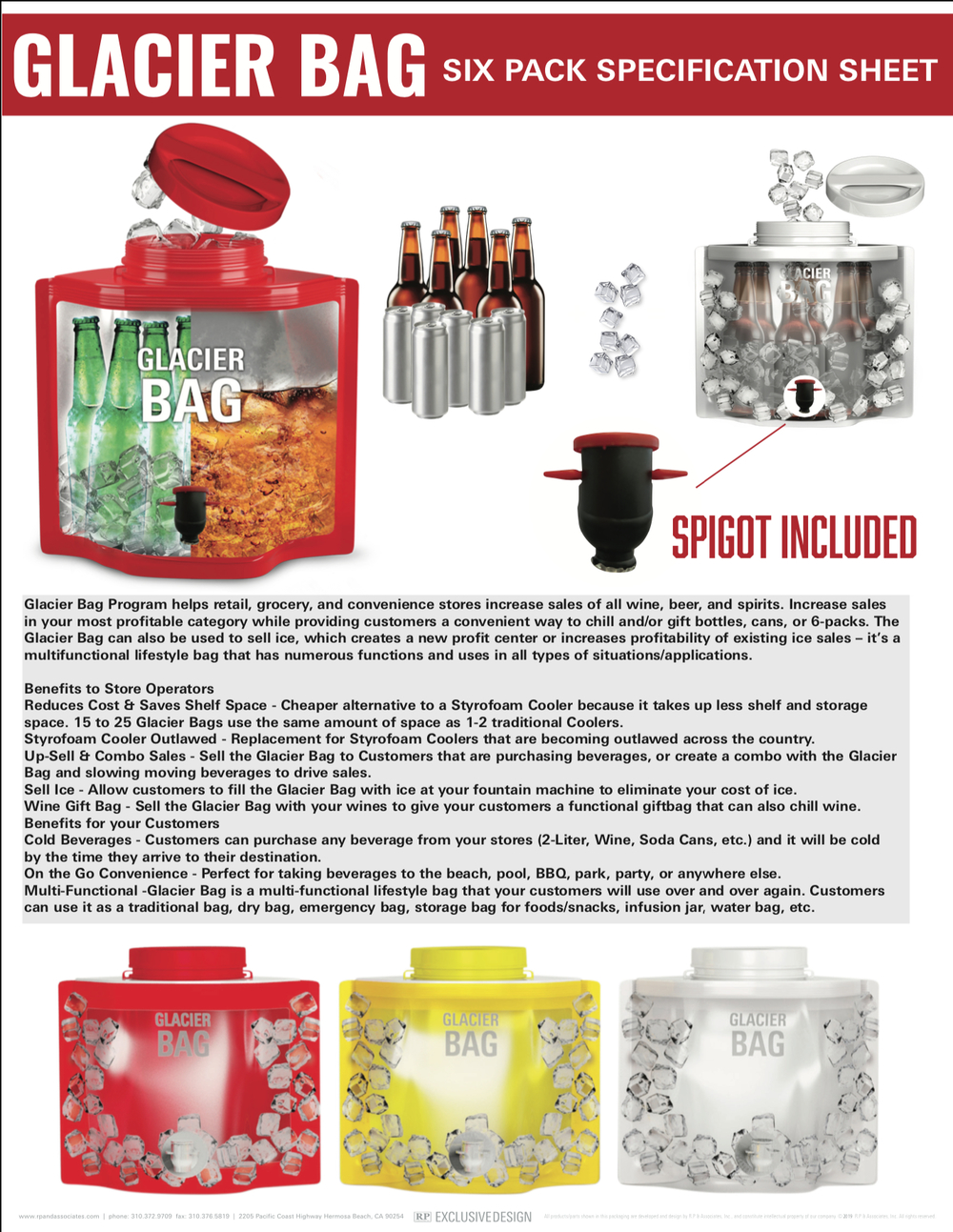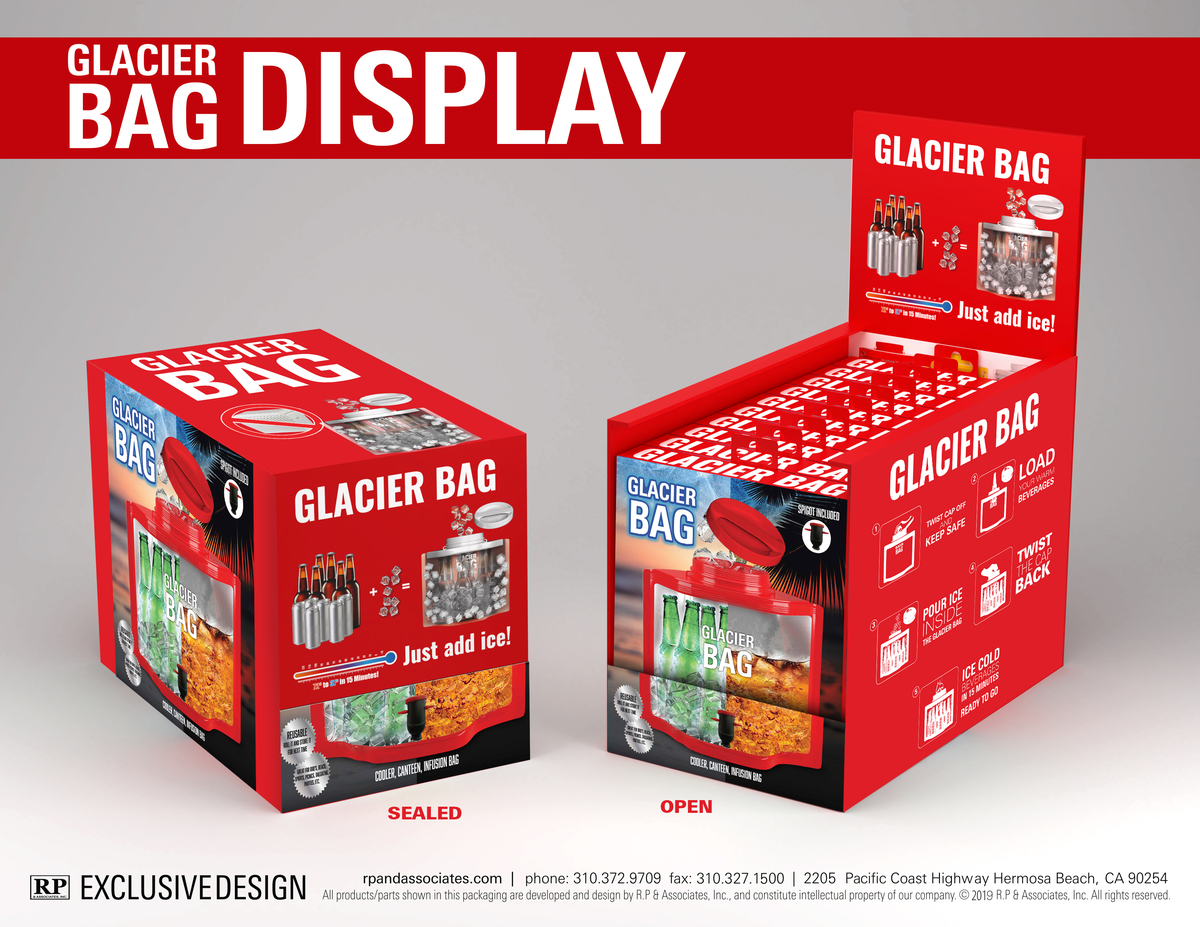 Solution for Ice Cold Beverages!
Provide customers with a quick/convenient way to chill their 6-pack when they grab it on the way to a party or event. Glacier Drink Pack can be used by beverage brands or retail to increase sales / impulse buys while promoting your marketing program.
How To
The Glacier Bag can be used by selling 6-packs inside the bag or provided separately to customers at the retail POS. Guest simply add ice and replace the cap; the beers will be chilled while on the go.
Popular Applications
Drive Retail Sales - Beverage Brands or Retail Channels can use the Glacer Drink Pack to provide customers with added value and give them another reason to buy from you instead of your competitor.
Off-Premise Marketing Impressions - Use Glacier Drink Pack with a marketing programs to drive sales and create off-premise impressions with full color custom artwork.
Outdoor Programs - Glacier Drink Pack is great for marketing campaigns related to the outdoors because you can give customers a way to chill and enjoy their favorite beverage when they're outdoors and/or away from a refrigerator; Glacier Bag is also reusable which is a great way to keep your brand top-of-mind each time the bag is used (functions as an ice bucket, ice pack, water proof storage container, drink/beverage pouch, etc).
Popular Customizations
Artwork - Custom branding to promote your brand and marketing program.
Style - Customize the size and shape to match your brands needs.
Lid - Customize the top for additional marketing opportunities or to integrate a straw, pressure release valve, small cup, etc.
Handle/Lanyard - Integrate a custom handle or lanyard into the bag or cap for easy carrying.
Spigot / Dispenser - Add a spigot or dispenser and the Glacer Pack can be used as a space saving beverage dispenser.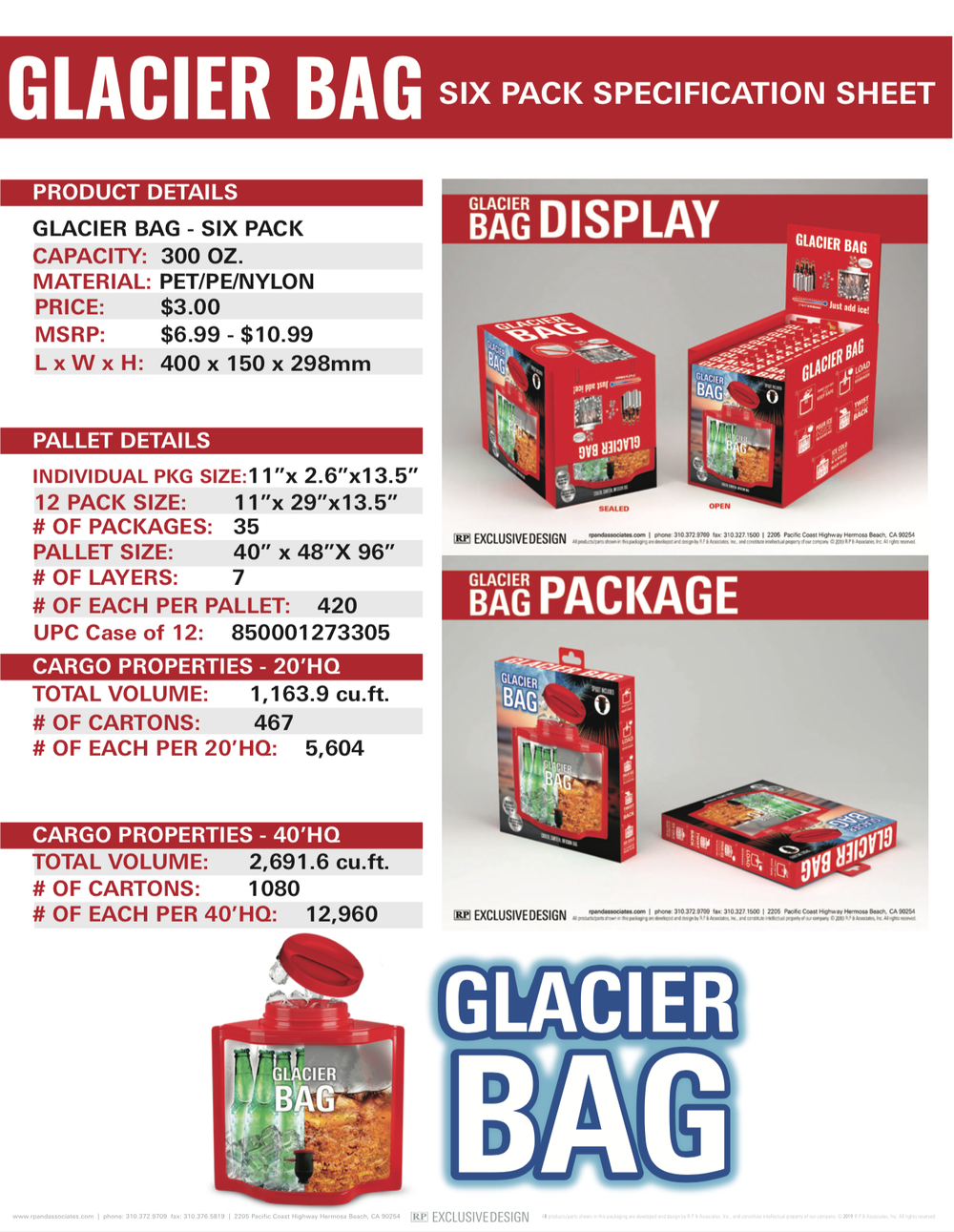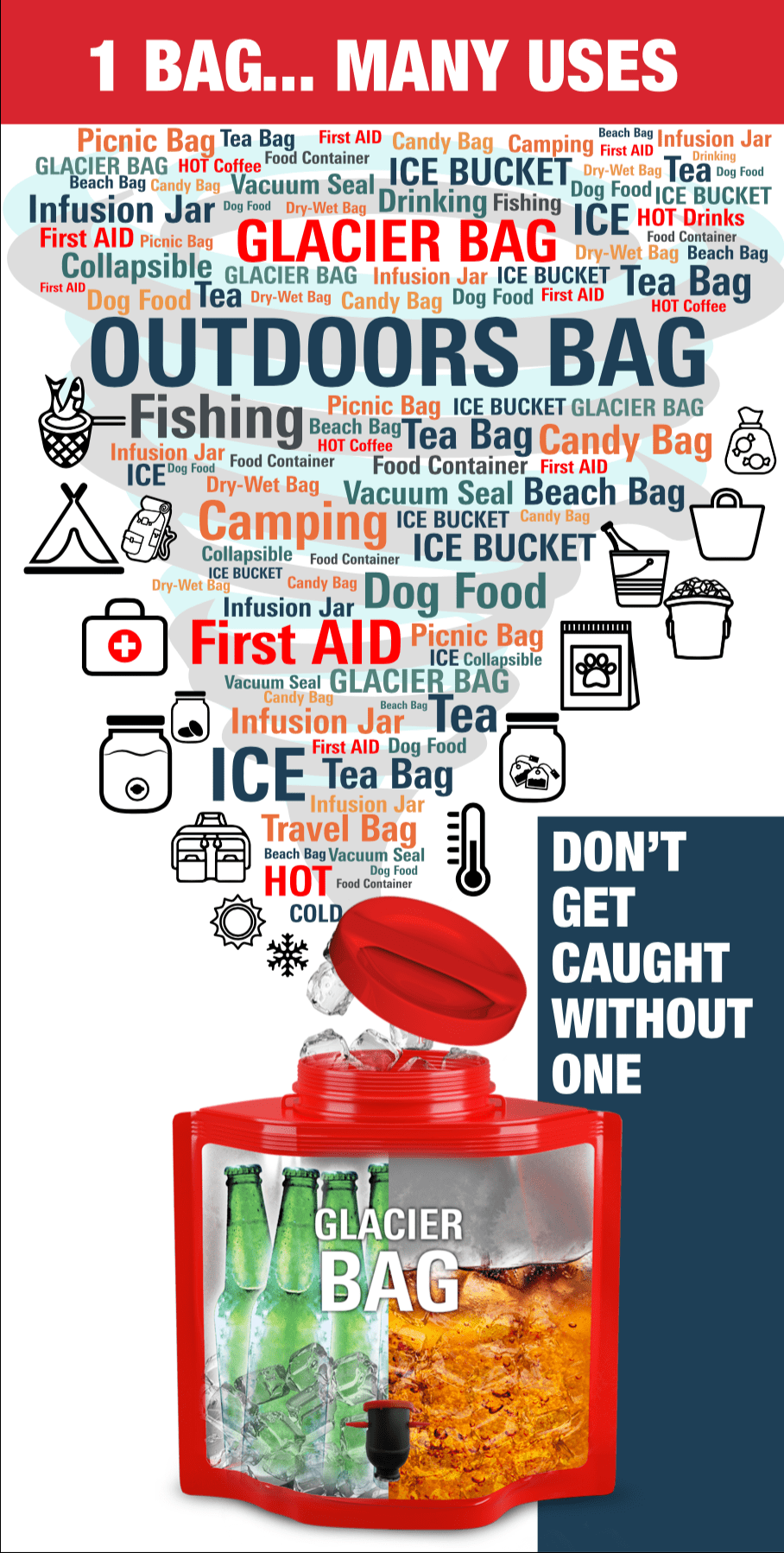 Glacier Bags sold out at 7-Eleven
Currently being sold in ABC Stores, Circle K, 7-Eleven and many more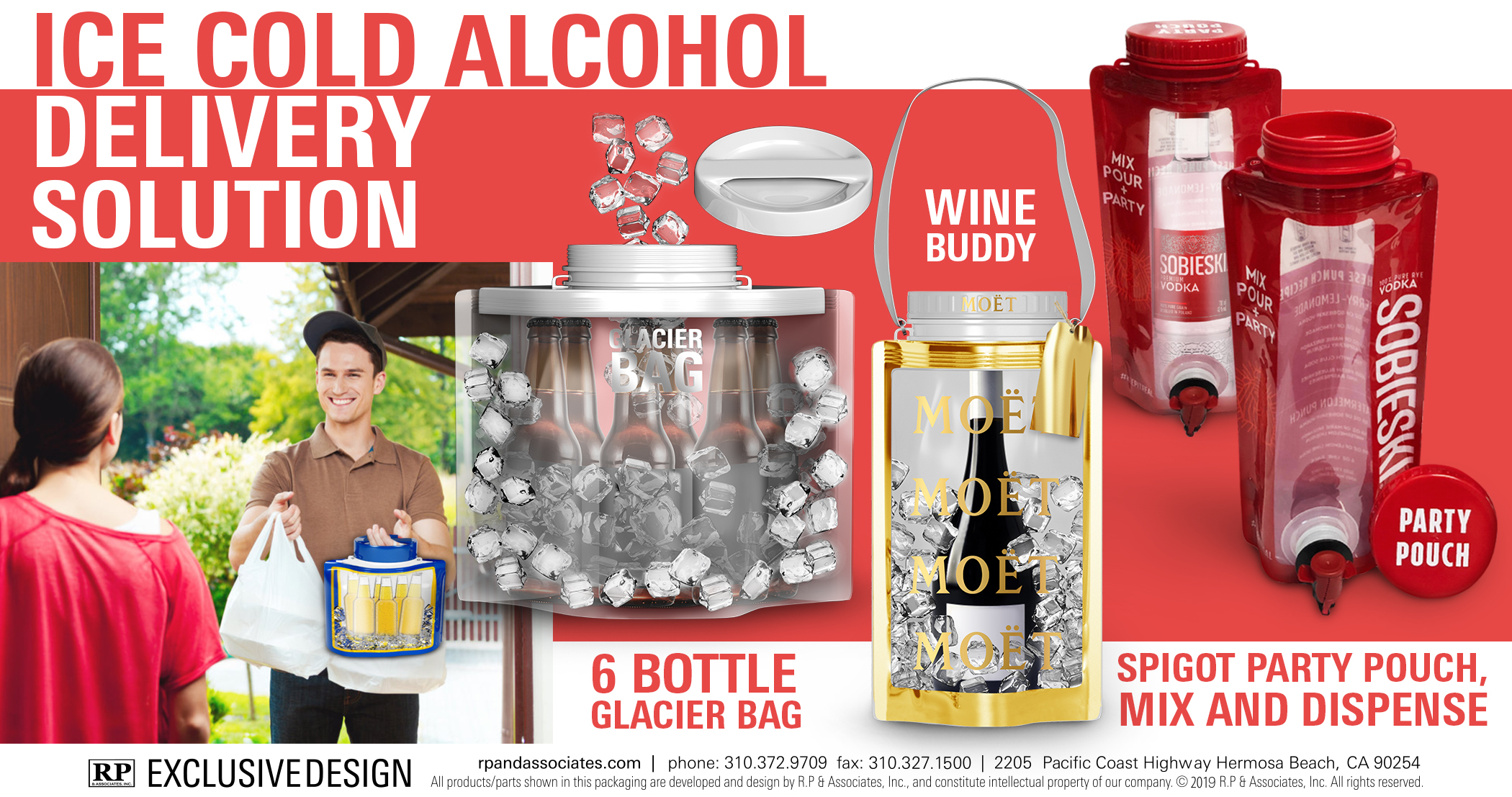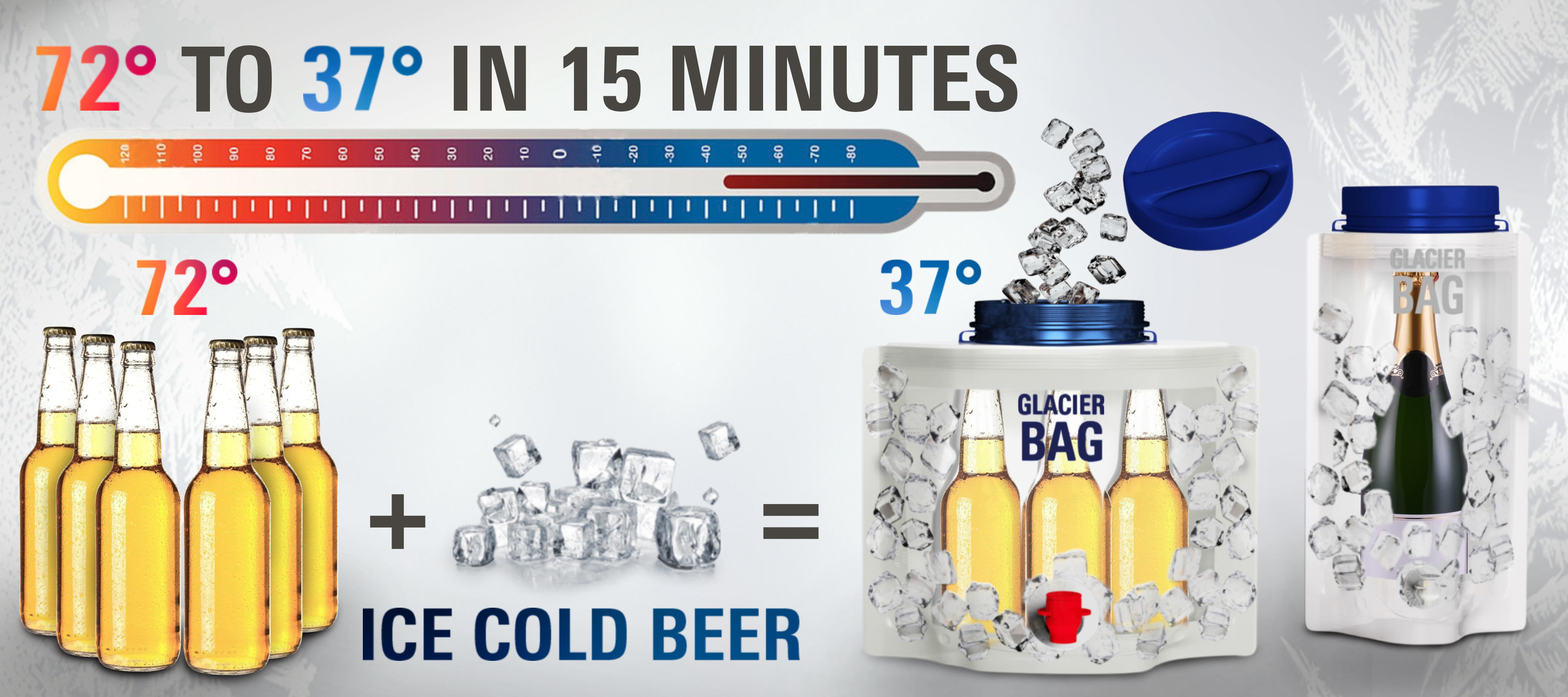 Glacier Bags on QVC TV
​
Upsell Your Beer
The Glacier Bag is not only reusable, low cost and customizable, but it can also float!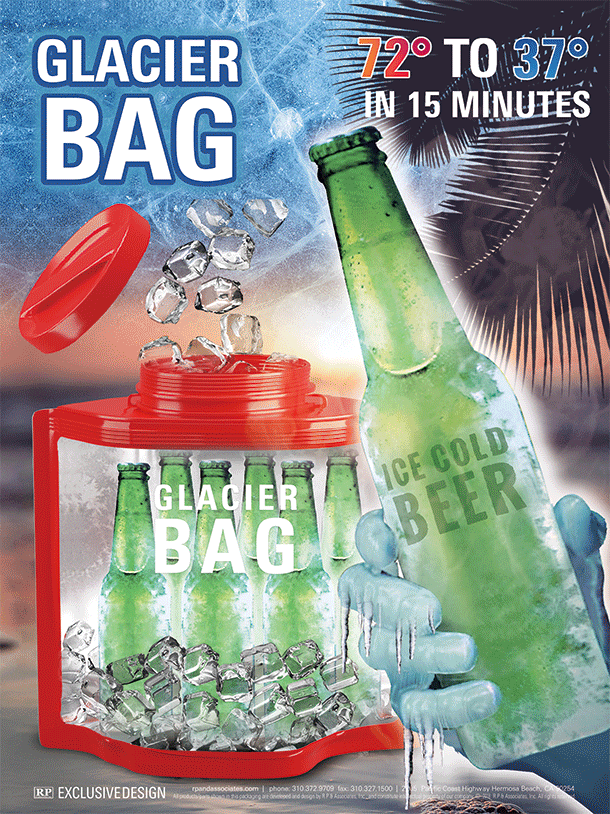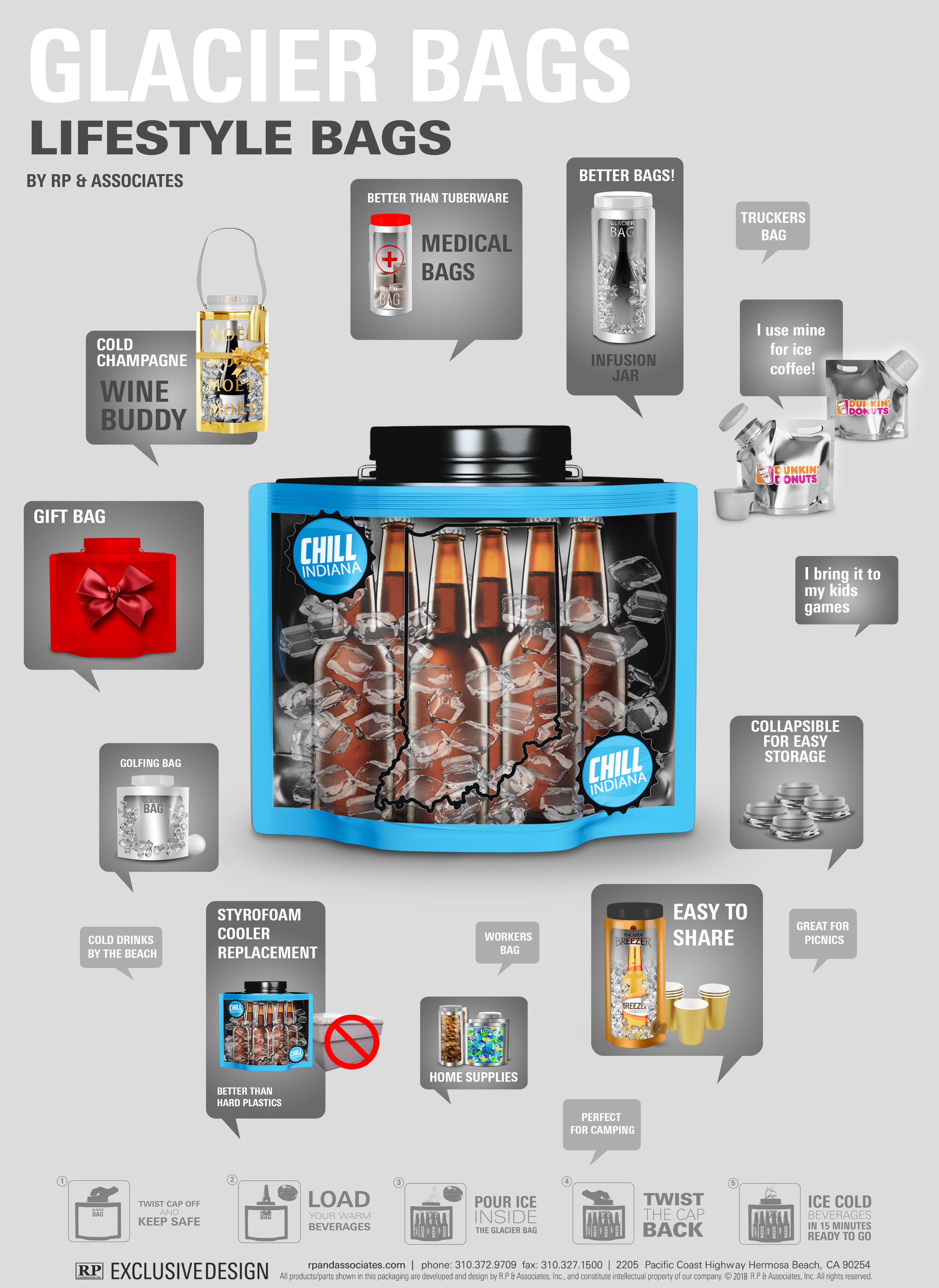 MORE UNIQUE & POPULAR PRODUCTS: