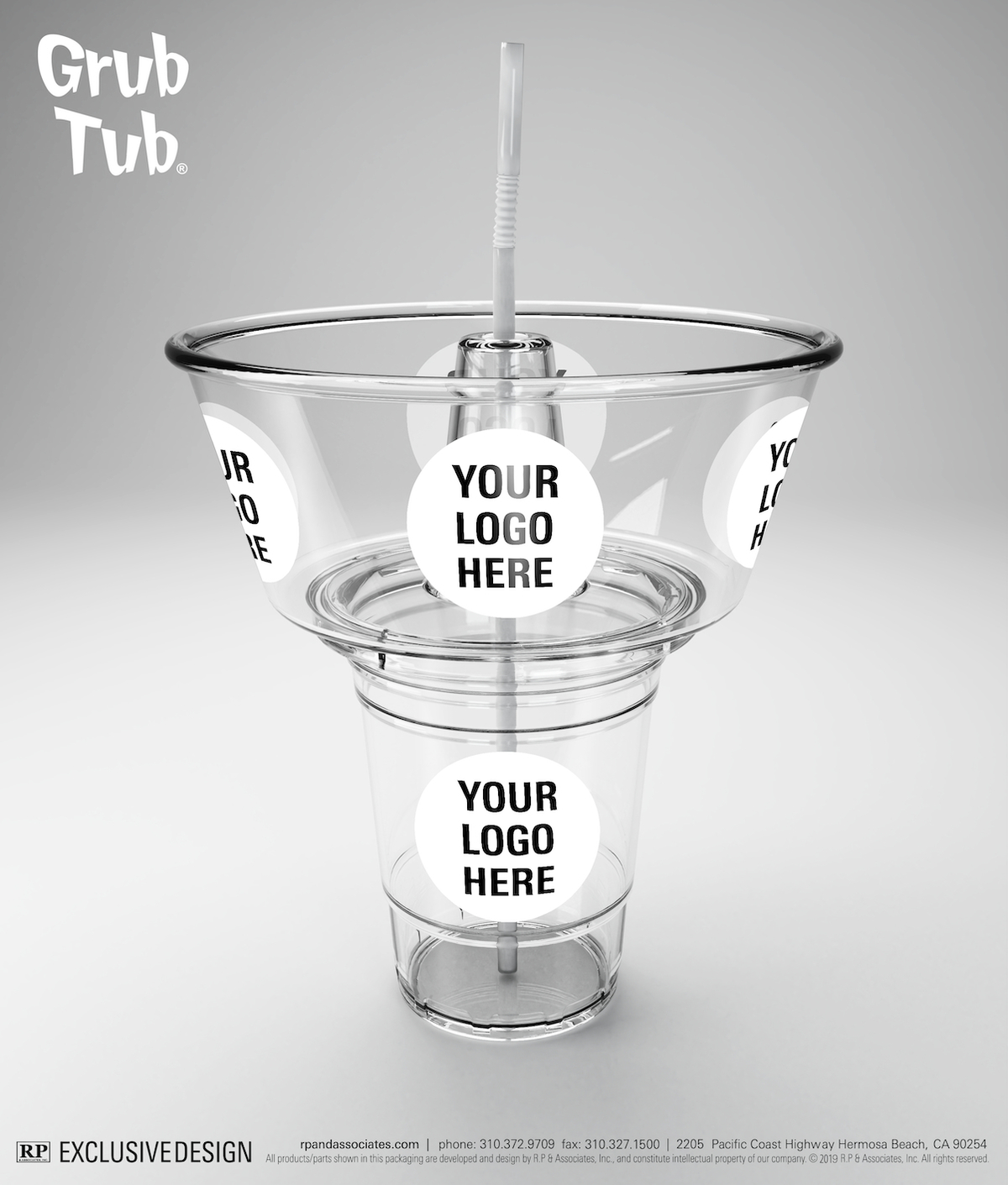 Grub Tub Goes High End
The Clear Acrylic Grub Tub is the newest version of the highly popular Grub Tub which allows your customers to easily carry a food and beverage combo in one hand. The patent-pending engineering consists of rings around the bottom which enable the Grub Tub to fin onto all existing cups, bottles, and cans by replacing the lid so your customer can place their food on top of their favorite drink!
This popular item is being used by numerous NBA, NFL and MLB teams and is available in different shapes, sizes and also works with all standard-sized cup, cans, and bottles. We can even brand them with full-color artwork so that they match the look and feel of your brand!
Fully Customizable!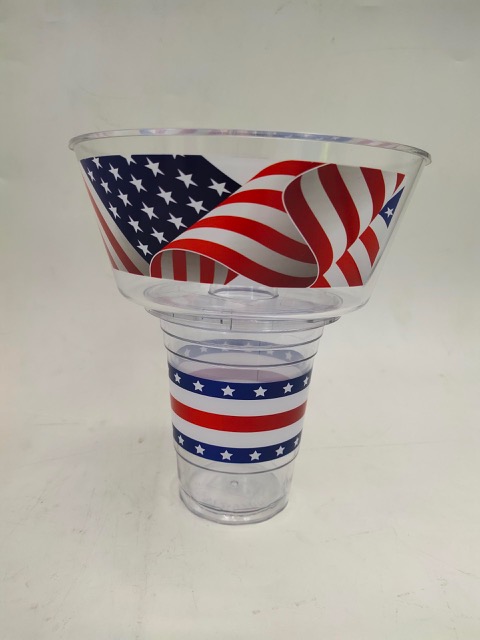 MORE UNIQUE & POPULAR PRODUCTS: