Grub Tub - Round Version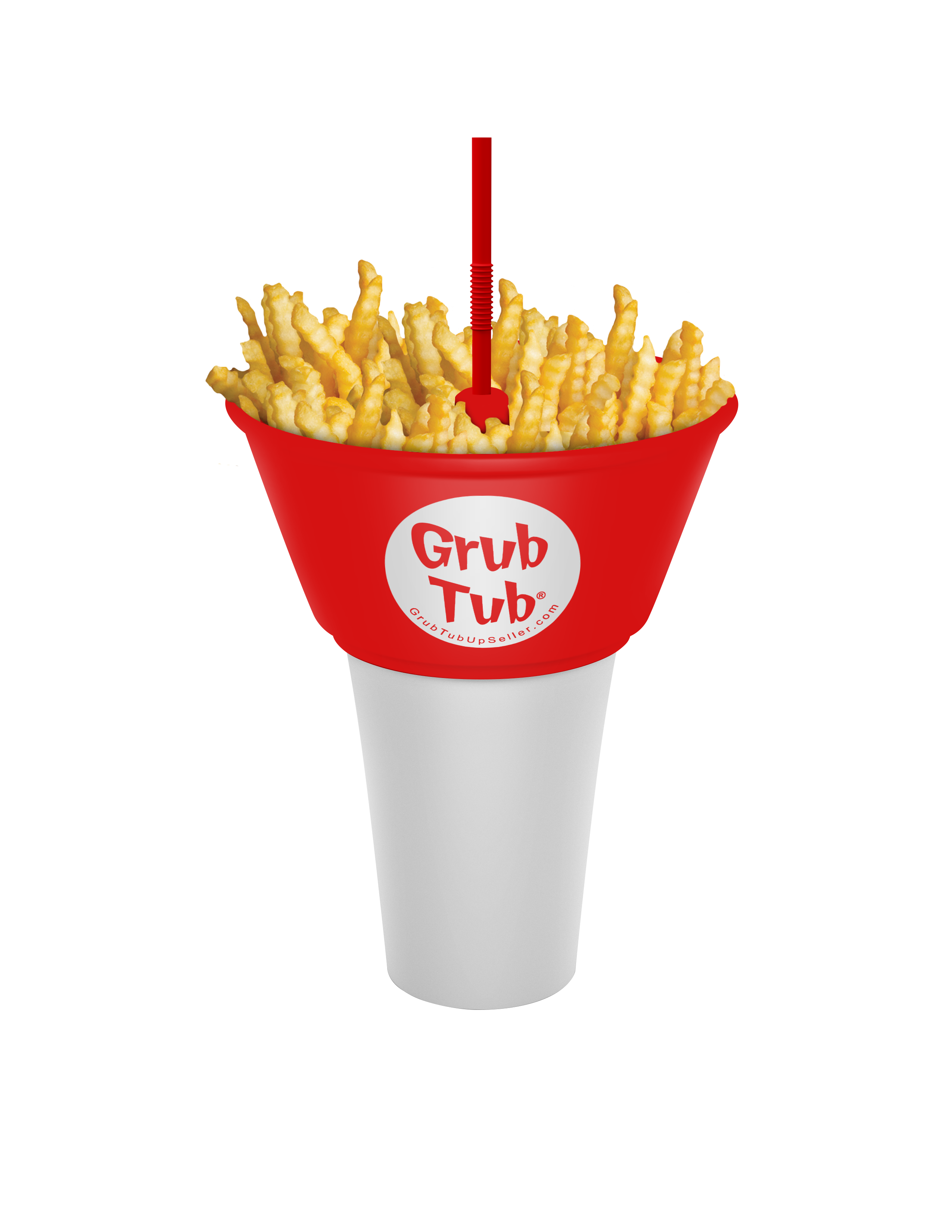 This is the first version of the Grub Tub which was released in 2016. Levy Restaurants were the first to recognize the great potential in the Grub Tub and how it can change the food and beverage industry with some people calling it "the greatest invention since man discovered fire".
It accumulated over 1 million likes and shares through Instagram, Twitter and Facebook, while even getting featured on NBA TV - The Starters. It was even featured in Sports Illustrated as "Yankees' true prized possession".
This version of the Grub Tub can be found on venues across the US as they are being used by the Houston Rockets, Green Bay Packers, NY Yankees, are only a few that are currently using this version) and even worldwide in Brazil, Mexico, Izrael, etc.
Grub Tub - Squared Version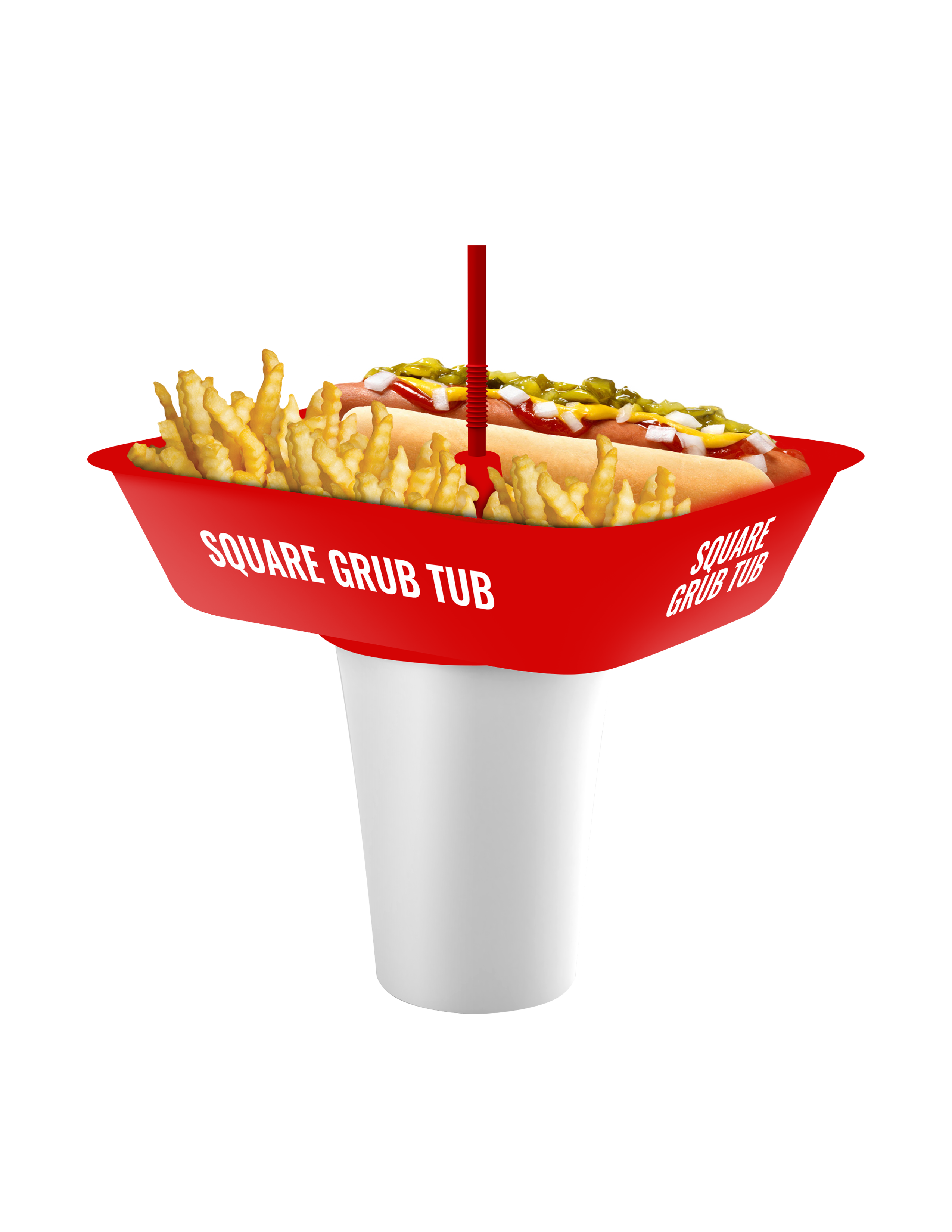 After a lot of success of its predecessor, the next version "Squared" came to life in 2017, specially designed for our friends at Nathan's Famous.
This version of the Grub Tub was designed so it can easily fit one specific food that Nathan's is globally known for - hot dogs and the feedback from their customers was amazing! Not only was this version functional because it allowed their customers to carry their food and drink, but it was a great hit on social media which you can see for yourself if you check out #grubtub on Instagram!
Grub Tub - Oval Version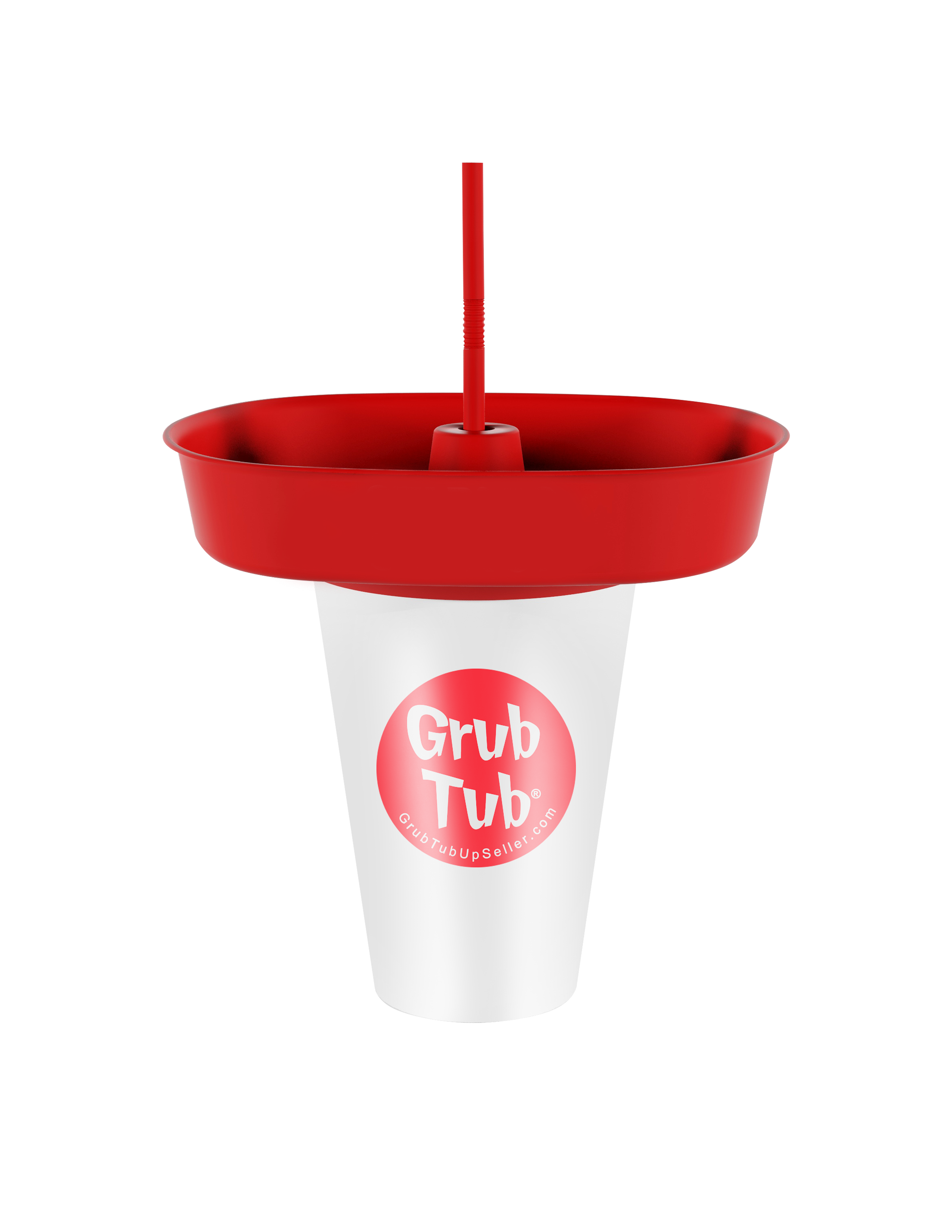 Thanks to the amazing feedback we got for the previous two versions, we are proud to present the Oval Grub Tub. It's a combination of the Round and Squared version and was designed to satisfy the needs of our various clients.
When it comes to functionality, it's the same as any other version as it fits any size cups, bottles and even cans! It is currently on it's way to being used at all Live Nation events throughout the country!
Interested in getting Grub Tubs?
Call us today at (310) 372 - 9709 or email at info@rpassociates.us and get your version of the Grub Tub today! Also, by doing so join many other sports and music venues, chain restaurants and many more as shown on the map below: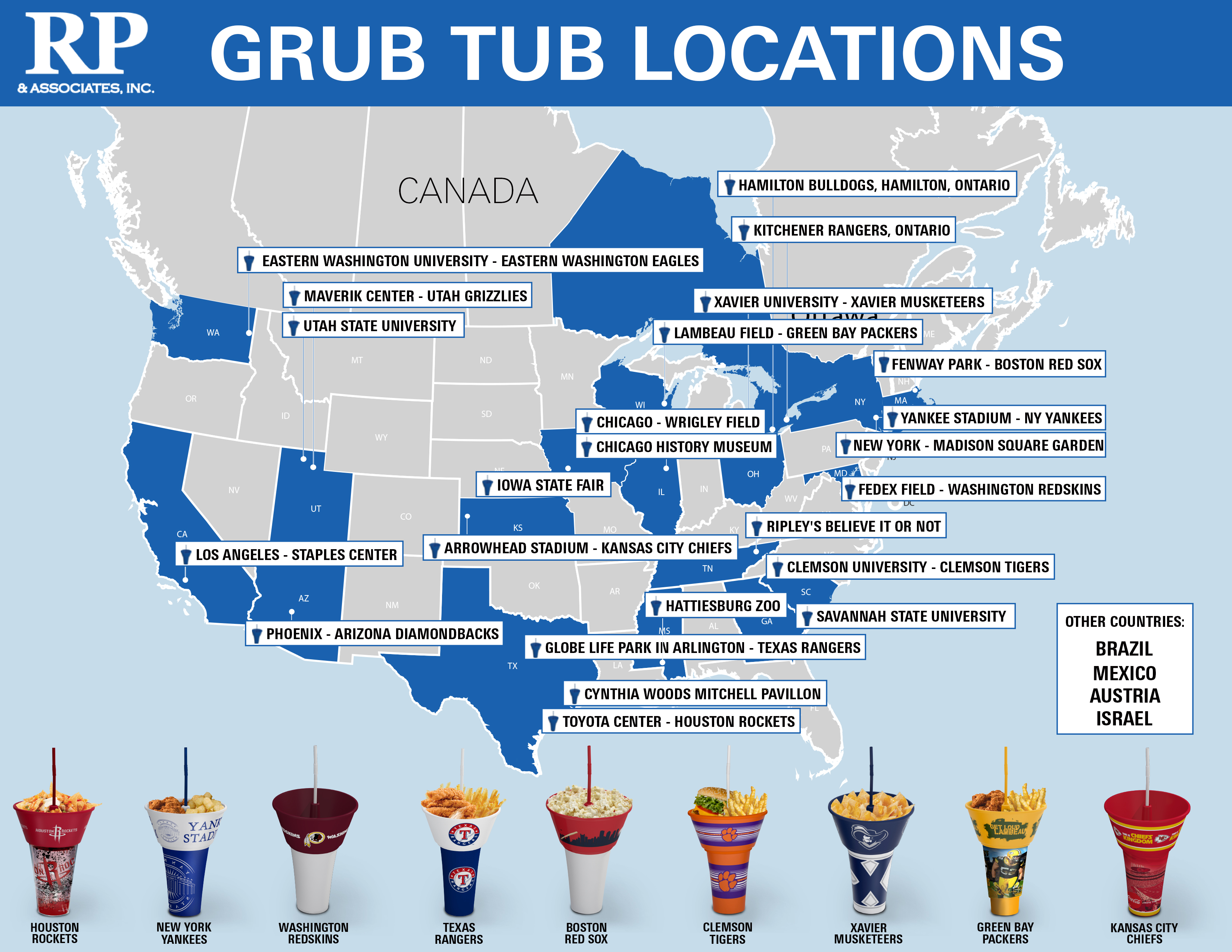 2018 World Food Innovation Awards
The Grub Tub is one of the finalist to win this award!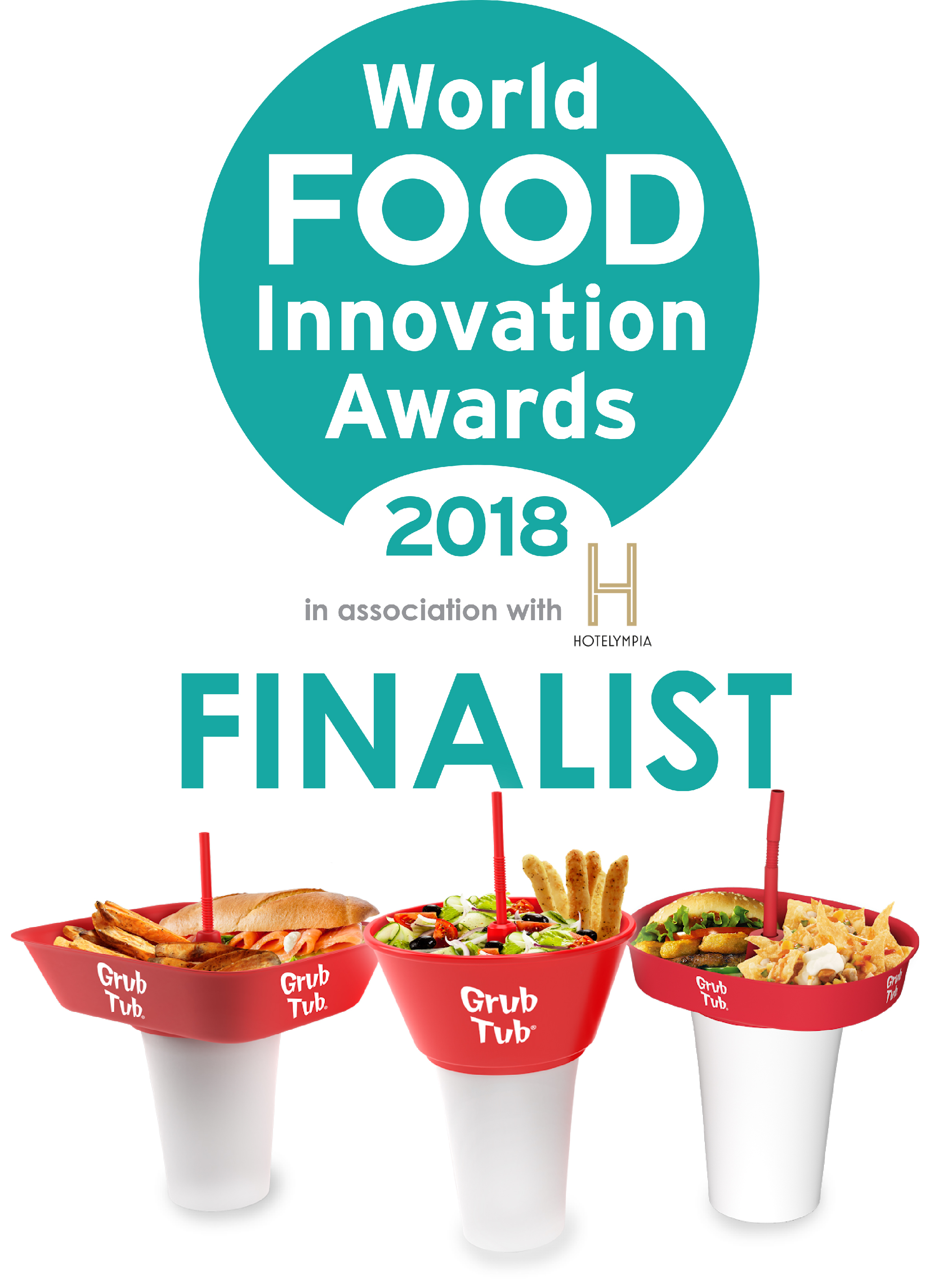 MORE UNIQUE & POPULAR PRODUCTS: